Featured Image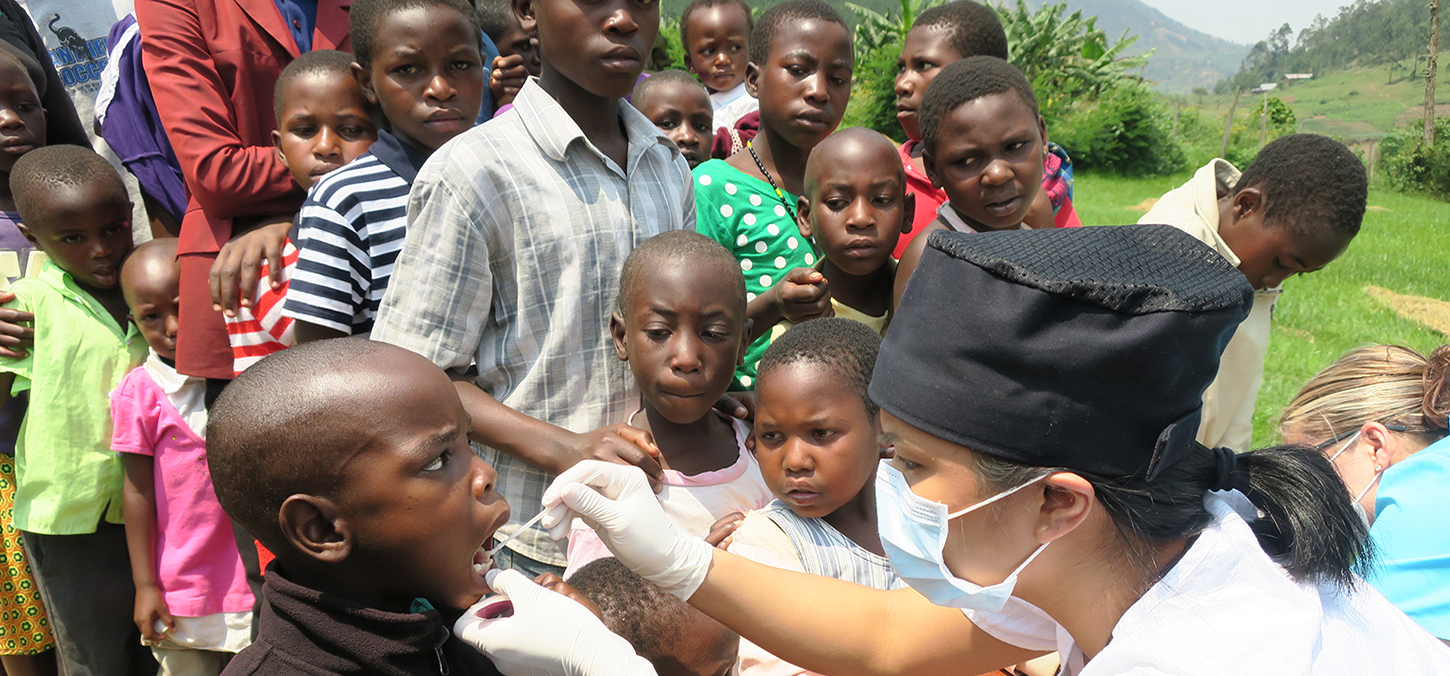 Environmental pollution is responsible for 35 % of human diseases in Sub Saharan Africa compared to 25% worldwide (NEP/WHO health and environment interactions).
Africa has poor infrastructure for managing wastes generally and mercury wastes in particular. It will take several years and huge financial costs for Africa to build such an infrastructure (Arotiba et al 2017).
In most African countries there are no organized systems for sorting, collection, transport, and treatment of mercury wastes generated by dental clinics (Arotiba et al 2017).
Mercury dental amalgam belongs to GV Back's era of 'drill and fill dentistry' of 19th and 20th century. The drill and fill approach to managing tooth decay treated the symptoms of the disease rather than the causes and resulted in destruction of healthy tooth tissues, progressively larger and more complex restorations, increased costs, eventual loss of the tooth and poor oral health outcome (Ismail et al 2013,2015).
The current evidence based 21st century approach to management of tooth decay is minimum intervention dentistry (MID). The cornerstones of MID include early caries diagnosis and risk assessment, oral health promotion, targeted preventive non-surgical treatments, minimally invasive restorative treatments and frequent recall visits to re-evaluate caries risk. (Domejean et al 2017, Ismael et al. 2015).
Adhesive bioactive restorative materials (glass ionomers, bioactive bisphenol free composites) are the preferred restorative materials for minimum intervention dentistry (Domejean et al. 2009, 2017, Ismael et al.  2013, 2015).
Faculties of Dentistry in Africa should be supported to educate future generations of African dentists in MID  which is mercury free, run update courses for general dental practitioners in MID, and carry out regular public awareness campaigns and community out reaches.
African governments should commence phase down as soon as possible by:
Drawing up a national action plan if they have not done so already.
Putting in place the necessary legislations to support phase down in vulnerable groups (pregnant and lactating women, children from 1-15 years).
Removing or reducing import duties and taxes on glass ionomer restoratives (high viscosity) and bioactive bisphenol free composite restoratives.
Updating dental schools/training institutions curricula.
Supporting the training of dental students' simulation laboratory (400level) and clinical dentistry training (500 and 600 levels).
Updating the training of general dental practitioners in mercury free dentistry (MID) through seminars, conferences and hands on workshops.
European Parliament voted for phase down…till 2030 in 2017!
The European Parliament has voted in favor of a gradual phase down in dental amalgam. The move has ended months of speculation over whether the dental filling material faced an outright ban by 2022. The so-called great reform act should mean that this will be incorporated into UK law and after 2022, decisions will be made by UK parliament.
Worldwide environmental concerns over mercury pollution had led the United Nations Environmental Program (UNEP) to draw up The Minamata Convention, agreed in 2012. The treaty recommends a phase-down of amalgam alongside a number of other measures to be pursued in tandem including prevention of dental disease and research into new materials. 
The vote in the European Parliament and the expected ratification by the European Council will formalize the EU's own approach to these recommendations, including an assessment of the feasibility of phasing out amalgam entirely in the future, preferably by 2030.
Dental amalgam makes a small contribution ??? to environmental mercury pollution but has been used as a durable, stable and cost effective restorative dental material for more than 150 years. The vote means that dentists will continue to have the full range of filling materials at their disposal to enable them to address the individual needs of each patient. In some patient groups the use of amalgam is considered to be less frequently necessary, in accordance with the general principle of minimizing intervention.
For ten years the BDA has worked closely with international partners to move the debate from an unworkable blanket ban towards a gradual reduction in the use of dental amalgam. UK dentists have been at the forefront of meeting EU standards on use of pre-capsulated amalgam and amalgam separators.
BDA Chair Mick Armstrong said: "For ten years the prospect of an unworkable outright ban of dental amalgam has left health systems worldwide facing real uncertainty. A knee-jerk ban would have caused chaos. The UK dental profession has shown its commitment to a phase down, and with a sensible policy we now have the freedom to deliver on it, based on our clinical judgment and while acting in our patients' best interests."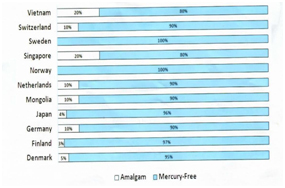 See the chart of countries that have phased down
Scotish Dental Magazine.
Published: Thursday, 30 March 2017 07:42
Written by News Editor